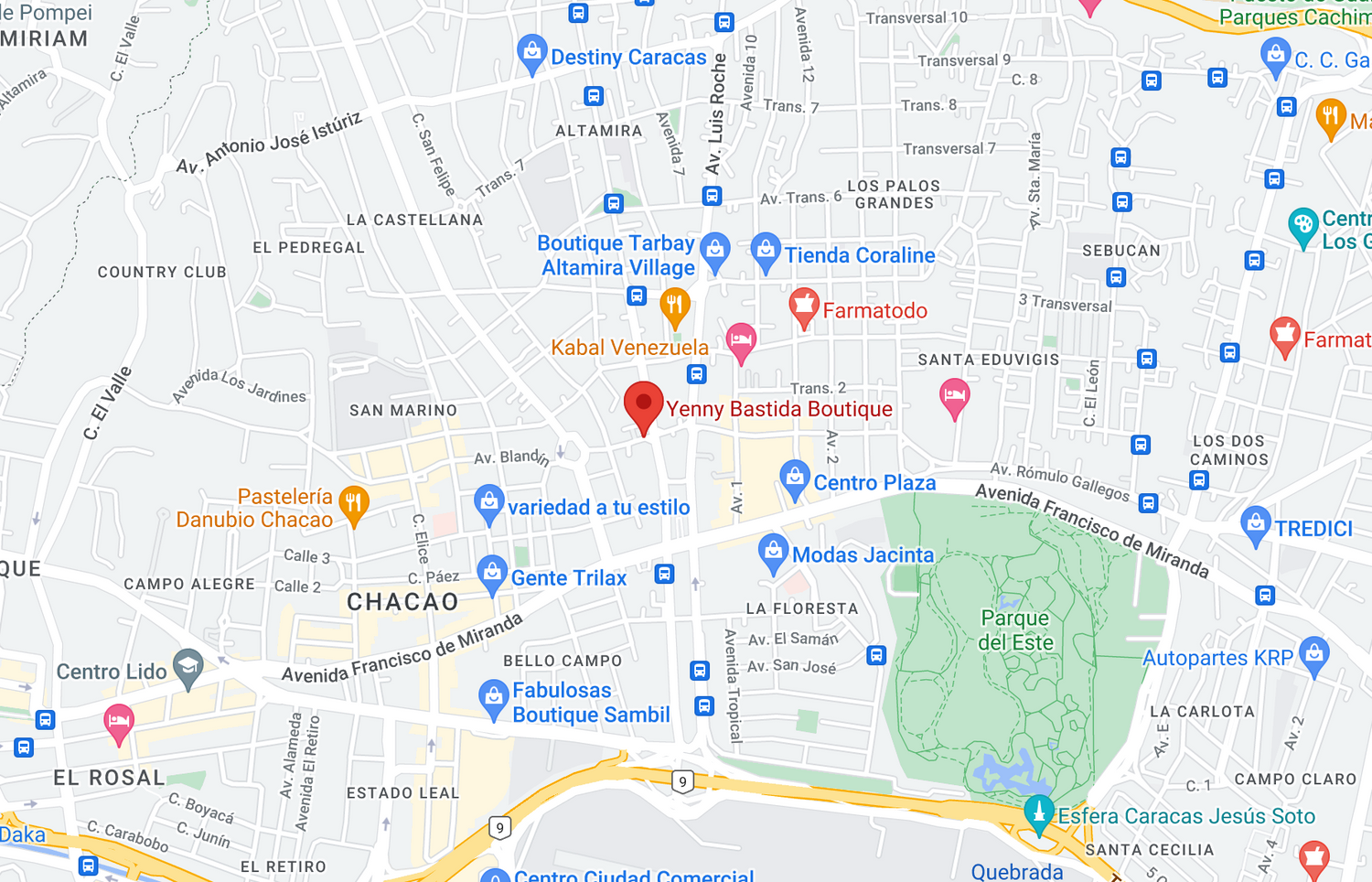 Trans. 2, Caracas 1060, Miranda, Venezuela
Caracas is the city where we designed the first space, Altamira and Las Mercedes are part of the areas with the best urbanity and shopping proposals.
OPEN THE MAP
Corner YB
Spaces in allied stores that handle the brand in countries such as the Dominican Republic, Costa Rica, Nicaragua, Spain and the US.
In general, other Latin American design brands converge, which makes us a product with international competition. 
PopUp
Participation in international events allows you to discover new languages and shopping habits. Projects such as Sticht Lab Miami, Santa Paloma LatamShow, among others, have made Yenny Bastida part of these markets.